Details
KIT ID: 086195B
Name: Full suspension bush kit
Fit:

Acura RSX 01-06
Honda Civic 01-06 EP1 EP2 EP3 EP4 EU5 EU6 EU7 EU8 EU9 EV1 EM2 ES4 ES5
Honda CR-V 02-07
Honda Element 03-11
Honda Integra DC5 01-06
Include:

2 x 081572B Front wishbone front bush
2 x 081573B Front wishbone rear bush
2 x 081580B Front anti roll bar bush
Diameters:

23,25,4mm
2 x 081574B Rear trailing arm front bush
2 x 081575B Rear suspension inner lower bush
2 x 081576B Rear lower arm outer front bush
2 x 081577B Rear lower arm outer rear bush
2 or 4 x 081578B Rear suspension bush*
2 or 0 x 081579B Rear upper arm inner bush*
2 x 081581B Rear anti roll bar bush
Diameters:

12,15,17,18,19mm
Pcs/prod: 20
Required/car: 1
Diagrams:

D0815
D0816

NOTE!
*Depending on the model, you need 2 x 081578B and 2 x 081579B or 4 x 081578B for the car.

2 x 081578 i 2 x 081579
ACURA - RSX 01-06
HONDA - CIVIC 01-06, INTEGRA 01-06
4 x 081578
HONDA - CRV 02-07, ELEMENT 03-11
Before adding to the basket, check the quantity needed for your model.
(see the attached diagram D0816)
Measure Anti Roll Bar diameter before placing order.

NOTE!
For mounting bush 081574 you need reuse old metal parts from your original bushes. Details of the assembly shown in the attached photo.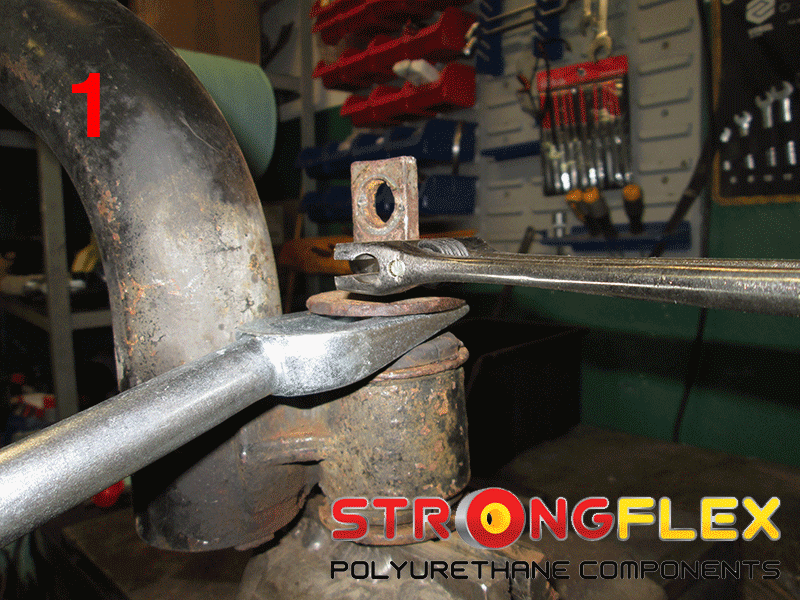 Hardness: 80ShA
Material: POLYURETHANE (PUR/PU)
To every product we add grease!
Additional Information
| | |
| --- | --- |
| SKU | 086195B |
| Hardness | No |
| Pieces per Car | No |
| Required per Car | 1 |
Delivery & Returns
We are proud to offer a 100% Satisfaction Guarantee 30-Day Risk Free Return Policy
We are confident you will be happy with your purchase. If for any reason the product does not meet your expectations, you may return it in its original condition with all original packing materials within 30 calendar days from the shipment date for an exchange or full refund of your purchase price, excluding shipping costs.
Please inspect your order immediately upon arrival. Do not dispose of the box or any packaging materials until you have inspected your order and are satisfied with the product you have received.